RENTAL CLEANING MACHINES AND CLEANING CHEMICALS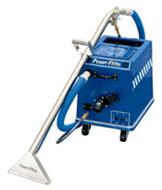 For the do-it-yourselfers, we offer a variety of rental cleaning machines for carpet and upholstery, hard floor maintenance (scrubbing, stripping, waxing, polishing and buffing) and vapor cleaners for those that have some cleaning jobs to do but do not want to use any cleaning chemicals with them. Now, we also have pressure washers for those outside cleaning jobs. And we have the shampoos, spot removers and additional products you will need with these types of units. Call and make a reservation at least a week in advance so we can have a unit ready to go for you.
If you have any questions or comments please contact us.
We look forward to serving you!