floor/home cleaning EQUIPMENT
SALES AND SERVICE
When you have a home, you don't just have a home.It's full of home furnishings (carpet and floor coverings, furniture, drapes, mattresses and pillows, etc.) that make your home not only look nice but feel comfortable too!However, these items collect an incredible amount of contaminants (commonly referred to as house dust) that are very unhealthy for you and your family.Contaminants such as dirt/dust, dead human skin and biological contaminants including bacteria, molds, mildew, viruses, germs, animal dander and cat saliva, pollen and cockroaches and dust mites and their droppings.Dust mites are microscopic creatures that only live 2 to 4 months and during that time, they produce over 200 times their own weight in waste.Dust mites live off of dead human skin and the average person sheds over 1-1/2 quarts of dead skin a year.One pinch of house dust has over 17 thousand dust mites.One gram of house dust (a thimble full) contains as many as 5 million germs.One dirt particle contains over 5 thousand bacteria, bacteria that are potentially harmful to human health.Even mercury, lead and pesticides are present in house dust.So, as you can see, "house dust" is a very unhealthy concoction.And just the simple act of walking into a room and sitting down, can generate millions of these contaminants into the air you breathe.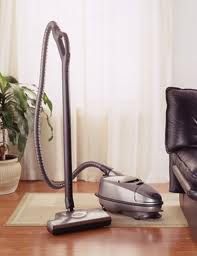 Did you know that 87% of flus, colds and viruses are caused by house dust?Also, these contaminants can cause and contribute to asthma, allergies, and other respiratory illnesses. Since housing conditions can play a significant role in respiratory health, these hazards can greatly increase and intensify susceptibility to respiratory illnesses.Although housing-related health hazards are a concern for people of every age group, young children are at special risk from health hazards in their homes. Young children spend the vast majority of their time in the home and they are most vulnerable biologically. Children's bodies take in proportionately greater amounts of environmental toxins than adults, and their rapidly developing organs are especially vulnerable to pollutants. Since children naturally crawl and play on the floor, they are in direct contact with areas where contaminants accumulate, and they are likely to ingest those contaminants through their normal hand-to-mouth behavior and play.And some of the toxic contaminants harm human health in children causing reduced IQ and attention span, hyperactivity, impaired growth, reading and learning disabilities, hearing loss, insomnia, and a range of other health, intellectual, and behavioral problems.So, maintaining the cleanliness of your home and home furnishings is very critical to a healthy environment.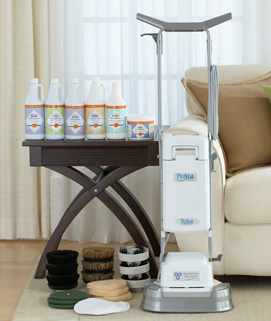 We can help you solve these problems with an outstanding line of quality products.Vacuuming on a regular basis is the most important step in maintaining a clean and healthy home and home furnishings.And not just vacuuming, but vacuuming with efficient and effective equipment.Proper vacuuming helps to remove surface and embedded contaminants so you and your family do not come into contact with them and they do not get stirred up into the air that you breathe.We sell and service Hoover, Eureka, Kirby, Electrolux, Bissell, Koblenz, Dirt Devil, Sanitaire, Filter Queen, Cirrus, Dyson, Oreck, Rainbow, Panasonic, Royal, Perfect, Powerflite and the state of the art TriStar. We also carry the parts, accessories and supplies.For spills and stains, this will require more than a vacuum cleaner.We also offer steam cleaners, extractors and the ProStar dry foam machine and all the shampoos, stain removers, spot cleaners that you will need to revitalize your home furnishings and make them look and smell fresh and clean!For hard surfaces (tile, hardwood, linoleum, etc.) we have steamers, steam mops and machines that strip, buff, polish and wax.We also carry a variety of specialty accessories and attachments for unique cleaning tasks.