About Us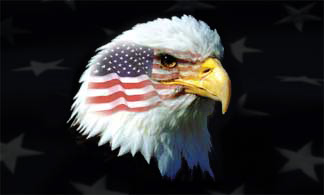 Great American Home Care Center has been in business since 1960, serving customers in West Virginia, Kentucky and Ohio.Our goal is now and always has been to assist our customers in creating a healthier living environment for themselves and their families with the quality products and services we offer and we are dedicated to providing you with the right solutions. We carry products like asthma and allergy controlling products; air purification and filtration products; home cleaning equipment such as vacuum cleaners, shampooers, dry foam cleaners, steam carpet and upholstery cleaners, vapor steam cleaners, and floor scrubbers; and all the parts, accessories, supplies and service associated with such items.We even have a complete line of rental cleaning machines also designed to help create a healthier home.Our plentiful selection of carpet and floor coverings are suited to satisfy your specific needs and are installed in a safe and responsible manner.In addition, our services such as professional carpet and upholstery cleaning and air duct cleaning on your heating and cooling system can have a significant impact on the healthiness of your home environment.And, our free estimates and pick-up and delivery service provides many people the convenience that would be difficult to live without.

At Great American, we strive to provide quality products and services that make the lives of the families we deal with better, and we do it with integrity.We know anybody can sell you a product or service, but it's what happens after the sale takes place that makes the difference.Every member of our team at Great American is committed to making sure you are happy before and after the sale because we know the key to our success is happy customers!That is our driving force and, along with hard work and dedication, that is what has made us the trusted company we are today.We know that there is no better advertisement than a satisfied customer, because if you are happy you will tell your friends and family about us.And if you are not happy, you will tell your friends and family about us!We want you to tell them something good and we are willing go the extra mile for you to make sure that is what you want too!
If you have any questions or comments, please contact us.
We look forward to serving you!